By: Charly
By Mike Collignon What's Your Motive? There are cities, regions and states that make sustainable decisions all the time. Whether it's Maryland or California, Black Hawk County, IA or Vail, CO, jurisdictions are choosing to ...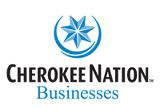 Five Native American tribes are teaming up to develop the largest wind farm on US tribal land. The 90-turbine wind farm will be in Oklahoma on 6000 acres of land, half owned by the Cherokee Nation and the other half on lands owned by the ...
Today along with plastic, nuclear and chemical waste mankind is facing problem with e-waste. The main culprit of the e-waste is the mobile phones. Now the need of the time is recycling of the mobile phones.
There is no question now that we are slowly destroying the planet, which is why many people are trying to find solutions to this serious problem...